Sunday, 05 Mar 2017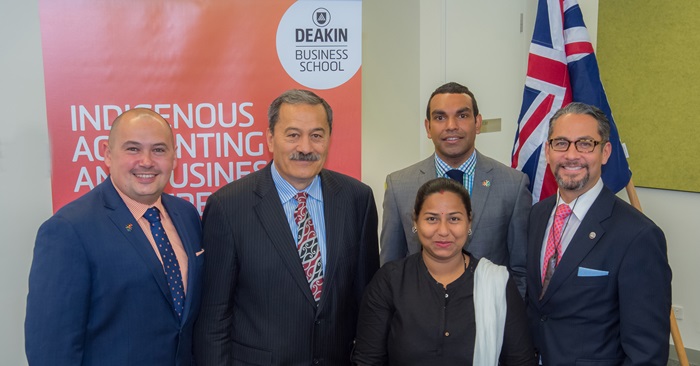 Land holds key for Indigenous Australians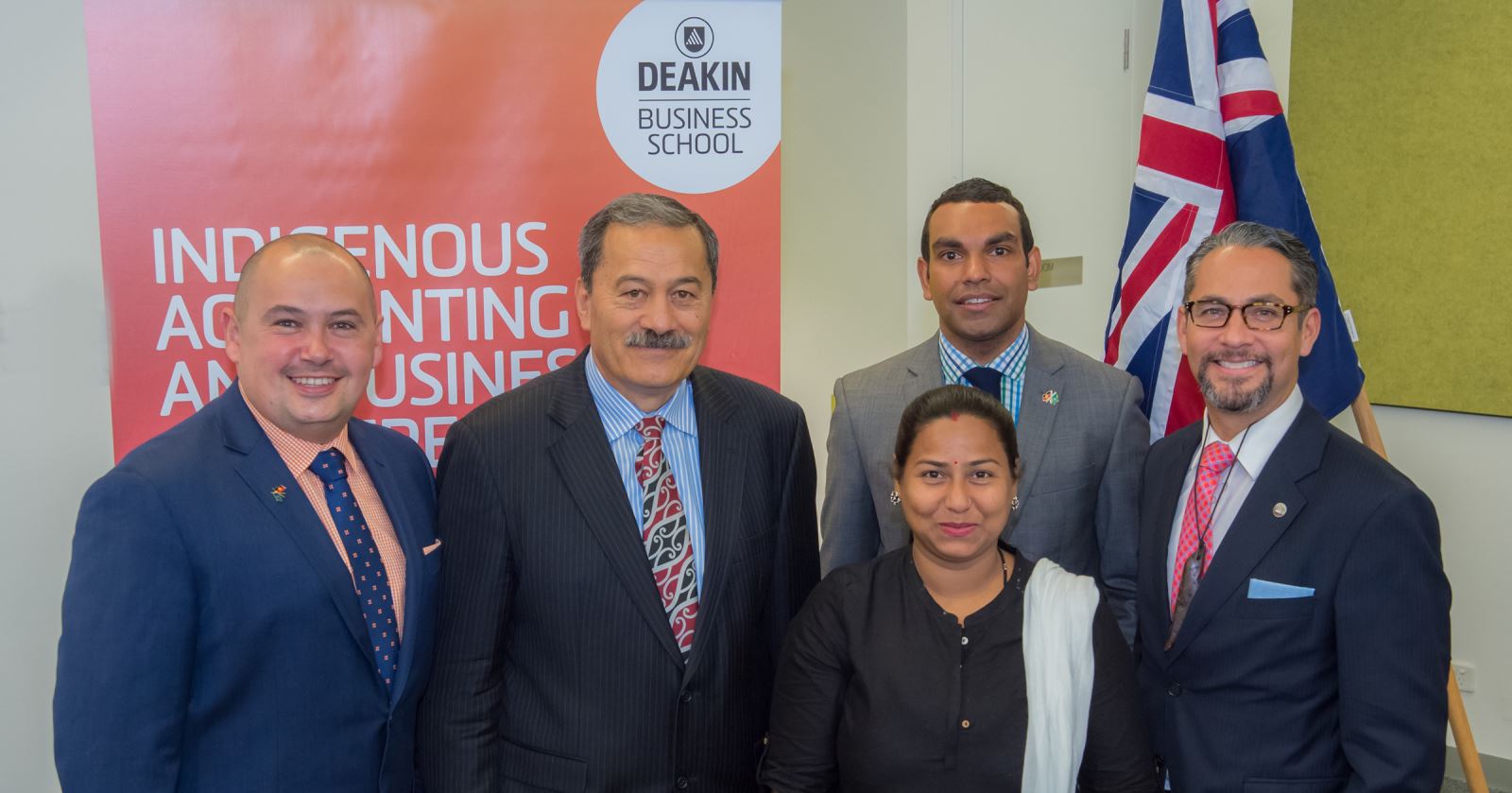 Indigenous Business panel members from left to right Shawn Andrews (Australia), Phillip Tane (NZ), Benson Saulo (rear Chair Australia), Jean-Paul Gladu (Canada), and Minaki Chand(front India).
Despite the atrocities faced by Indigenous Australians, there is a glimmer of hope for them to become an economic force in their country.
That's the view of Ngā Kaitātau Māori o Aotearoa executive member Phillip Tane who was one of four NKMoA members who attended the Indigenous Accounting Business Conference held in Geelong, Australia in October.
Australian Government efforts to reduce the vast health, wealth and life-expectation inequality between Indigenous and non-Indigenous Australians have much yet to achieve to close the gaps.
Phillip who was also a panel member discussing Indigenous Business: national and international with indigenous accounting experts and business leaders from Canada, India and Australia at the conference believed there was still latent potential to be realised.
"In spite of the divide between Indigenous and non-Indigenous and the many laws disadvantaging aboriginal peoples 40 percent of Australia is still owned by the Indigenous people which could see them become a future economic force," says Phillip.
The other NKMoA representatives were Mere George, Tamati Smith and Steve Watene.
Attending the conference gave Steve Watene a greater appreciation of the Treaty of Waitangi, and despite its many flaws it had meant that Māori are well positioned to rebuild their economic wealth base, language and culture compared to other indigenous cultures.
"We learned about the breakdown of the culture through the abuse that they suffered over generations but we also heard about the reformation of Australia's Indigenous culture," Steve says.
The NKMoA delegation was surprised to learn that of the 300,000 qualified accountants in Australia only eight are Indigenous.
"The indigenous reawakening is being led by academia to increase the number of Aboriginal Accountants in Australia, and unfortunately that has a small audience at this point in time," says Steve.
Indigenous Accounting Business Conference Chair Dr Luisa Lombardi expressed her appreciation of NKMoA's attendance and the contribution to the 2016 Indigenous Accounting and Business Conference.
"We especially thank you all for travelling all the way from New Zealand so that a Maori voice was represented at our conference. Many delegates have commented on how valuable they found the insights of the delegates from other countries," Dr Luisa says.